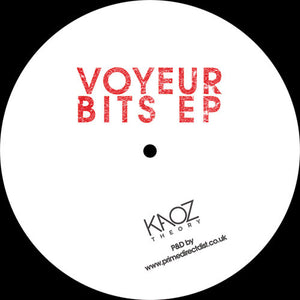 Kerri Chandler's Kaos Theory returns with the musical minds of Voyeur providing the heat via two new originals, alongside a thumping tech house remix from man of the moment Desert Sound Colony.
'Acid Test' is a pounding 303-laden warper, laced with wiggling synths and lo-fi vocal samples.
On the B side 'Bits' is full of low-end weight, bumping kicks and contorted melodies as Desert Sound Colony round sthings off with a trademark techy remix of 'Bits'.