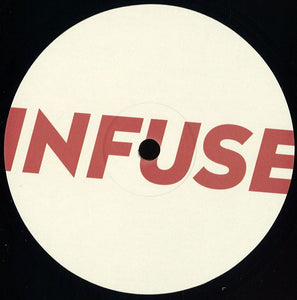 Legendary producer Point G teams up with Traumer for the 'Modulation Tropique EP' on Infuse.
'Push It' coasts along on a sea of breakbeats and tight as a drum percussion whilst 'Modulation Tropique' up the energy label with a brisk tech groove.
'Locoliente' rounds the release off with a loving slice of hypnotic edged house.
VINYL ONLY!