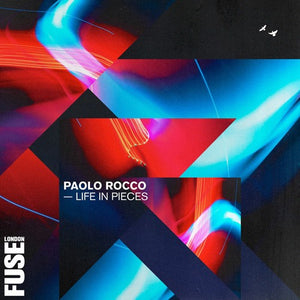 Paolo Rocco delivers his ten-track debut album 'Life In Pieces' this May on FUSE.
Born Canadian of Italian descent, Montreal-based DJ and producer Paolo Rocco has emerged as one of the most consistent names within house music over the past decade, with a wealth of material via the likes of Hot Creations, PIV, Berg Audio, Constant Sound, Taverna Tracks, and Rutilance Records showcasing his own take on house, deep house, and minimal territories. Having closed 2020 with fresh music on his own RAWMoments imprint, late-April welcomes the arrival of his biggest project to date as he makes his label debut on London's FUSE to deliver his eight-rack debut album, 'Life In Pieces'.
A body of work rich in classy collaborations with artists such as Robert Owens, Alix Alvarez, Kiki & Mavi and slick solo production, 'Life In Pieces' delivers a blissful journey through Rocco's rich sound palette, revealing the most in-depth project of his career while marking his long-awaited debut on FUSE in style.