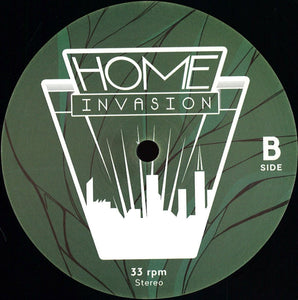 Julien Sandre release his 'Serendipity' EP via Franck Roger's Home Invasion imprint.
French producer and DJ Julien Sandre has become one of the most respected names in contemporary house music with his raw and authentic approach to the genre, racking up releases on leading imprints in the field such as Housewax, Rawax, One Records and Isgud. Here we see Julien marking his debut for Franck Roger's Home Invasion imprint, home to artists such as Paolo Rocco, D'Julz, Carlos Sanchez and predominantly the head honcho Franck himself.
Across the package Julien delivers his signature rough and dance floor ready house style, 'Restlessly' opens with a weighty drum groove, ethereal pad swells and rumbling subs before title track 'Serendipity' strips things back a little to shuffled drum grooves, elongated bass drones and evolving stabs.
'Just Make Sense' opens the flip side with bumpy drums, low-pitched vocal murmurs and otherworldly synth textures before 'Autonoe' closes the package with swinging minimalistic drums, sweeping stabs and stuttering synth hits.
Julien Sandre's 'Serendipity' EP on Home Invasion