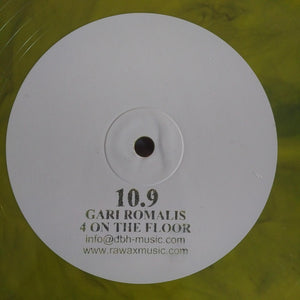 Gari Romalis is at the forefront on the techno scene in Detroit, working with labels such as Tresor, Soma Records, Terrence Parker's Intangible label, Mike Banks' Happy Soul Records, Reggie Dokes' Psychostasia label and Cliff Thomas' D-Bass Records.
Gari has been djing for over 30 years and has played at Detroit's most infamous underground club, the "Music Institute", along with traveling overseas spinning at Tresor in Germany.
Gari has worked for Transmat Records as well as managing Detroit's famous Buy Rite Records. Gari is single handedly responsible for training and influencing some of Detroit's most famous DJ's and producers. Gari heads also the Butch Strange Group, LLC, which houses several labels under his direction.