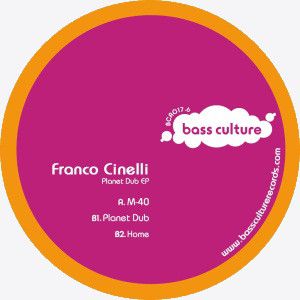 Rosario born Argentinean Franco Cinelli has been firmly rooted behind the decks since the tender age of 14. Drawn by the call of the drums and having researched the creation of music through computers and samplers, the mid '90's saw Cinelli's first productions taking shape. Rapidly becoming a key player on the Argentine scene, Franco played throughout the country, holding a residency at the prestigious El Sotano. His first forays to Europe came in 2003, but it was 2005 that his own music really made an impact.
Having released a handful of releases and mix compilations on smaller labels, it was his 'Picaro' EP with Bruno Pronsato that really brought him to the attention of the music world. Since then, Franco has gone on to release and remix for a number of established imprints including Ilian Tape, Produkt, Claque Musique, Hello Repeat, Airdrop and International Freakshow. 2006 saw the release of his debut artist album 'Profundo Amor' on Alphahouse, and the same year saw Franco team up with his now great friend and Esperanza boss Kasper. The following year saw his first release for Esperanza and since that time he has gone on to become one of their key artists.
Today Franco follows in the musical footsteps of Kasper, making his debut on Bass Culture with the superb 'Planet Dub' EP. 'Usually i don't sit down to create a whole EP' says Franco. 'I sit, cool down and set out to produce individual tracks. Once i have a certain amount I select some, review them, make any final chances and then group them together. But only ever two at a time. This is a special EP.' Having been asked by label head D'Julz to present a four track selection, Franco chose well.
'Whilst there is a common trend of Dub rhythms, hence the name 'Planet Dub' EP, each of the tracks hold a little something extra. 'M 40' shows an intense techno influence. 'Home' is definitely touched by classic disco and modern soul which gives it a funkier edge. 'Green Monkeys' also has a funk that draws from Chicago House and Detroit melodies.' And what of the title track? 'Ahh well 'Planet Dub' expresses a complex mixture of techno/house. Hypnotic techno, classic house, Chicago style, dub, and funky twisted base lines which leads you through its melody, to intense experimental atmospheres. As a track, it definitely encapsulates my own personal approach to the creative process of making music.'