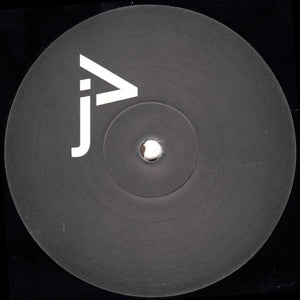 D'Julz is back with the second installment in his JV series - a vinyl-only endeavour showcasing music from D'Julz.
A seasoned pro with years in the game, deep musical knowledge and a natural flair for groove, he is widely regarded within the underground club scene among both his peers and dancefloors devotees alike.
On JV02 we get two fresh new cuts from the D'Julz lab, ready to whisk the dancefloor away to a groovy alternate dimension…
On side A it's 'In Progress', a smooth, sensual track that will tantalise your nerve endings and get you swinging your hips seductively. The warm bassline flows like sweet nectar as jazzy elements envelop the low end, adding a typically classy atmosphere to the cut. D'Julz keeps the beats swinging, with a jaunty energy throughout. Sultry and full of positive vibes, this is bound to get the dancefloor moving.
Flip the record over for 'M', a breakbeat driven cut that begins with an ominous feel. Vintage effects give this one a retro feel, though D'Julz is careful not to go too far down the old school route, maintaining a contemporary sheen throughout. As the track progresses he turns up the brightness, incorporating a range of layers that give 'M' a buoyant, almost dreamlike latter half. By the end we're in a state of muted ecstasy…
Wonderful!