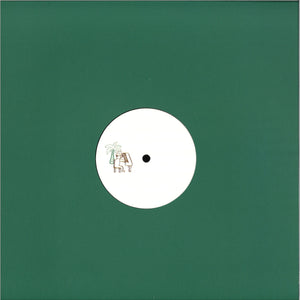 Long time collaborators and purveyors of the French minimal house scene, Traumer and DJ Deep are used to delivering excellence. A friendly sparring of interpretations here has resulted in two quite different but equally as captivating cuts.
The scene is set on 'Batu' B1 by a defined snare leading a tight-knit army of percussion, an explicit nod to grooves tailored around Latin routes. As bells chime over rustling interference, deep bassline quickly takes hold in true Traumer fashion. Blended melodies take the centre stage though. Staccato chords dance blissfully, intertwined with warm electric keys that blossom with an artistic flair.
This musical treatment combines the softness of jazz with the raw thrust of minimal tech house. Layer in a short and sweet vocal casually reverberating energy beneath tapping highs and the elements are set. Time is no constraint, with a solid nine and a half minutes set aside. An intellectual gem such as this need not be rushed.
DJ Deep offers another idea of 'Batu' on the flip side. This lighter, disco fuelled cut still celebrates the power of the melody, if not more so. The hum along vocal brings a nonchalant effort with a light jingle taking direction only from the percussive rhythm.
Get it while you can!