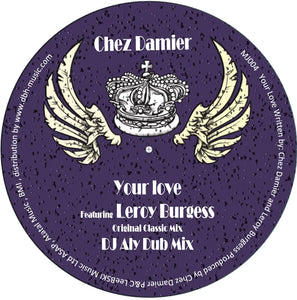 Master Jams 4 by Chez Damier!
As always high quality House Music by Chez who teamed us with Roy Burgess on A1 "Your Love".
A2 is a great remix of "Your Love" by Dj Aly.
On B1 it's Chez Damier with a very soulful track called "Soul Minimal", reconstructed by Stephan Hoellermann.
And as grand final on B2 it's Chez Damier and Ron Trent with the stunning "My House".
Fantastic release!