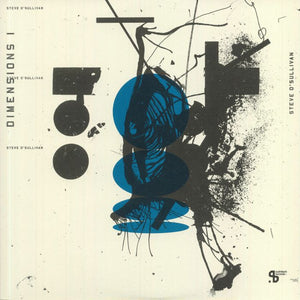 Part One of Steve O'Sullivan's 'Dimensions' album series featuring collaborations with Ricardo Villalobos, Thomas Melchior, Lawrence, Brawther, SIT, Soela, Ben Buitendijk and Christopher Ledger.
Steve O'Sullivan has been a prolific collaborator around the deep techno and minimal scene for a long time now, and he really hammers that point home with this expansive new project on Sushitech.
Across eight tracks, the Mosaic maestro teams up with artists ranging from premier league titans like Ricardo Villalobos and Brawther through to emergent talents such as Soela and Ben Buitendijk. Each guest artist brings their particular slant to their track, but O'Sullivan's overarching deepness is the glue that binds the release together in a swirl of dubby pads. The results are consistently classy, but you knew that already right?